Saturday, November 19, 2022 – 1:00pm
JOIN US ON SATURDAY, NOVEMBER 19 AT 1PM WHEN VIET THANH NGUYEN AND ELLISON NGUYEN ARE JOINED BY THI BUI AND HIEN BUI-STAFFORD FOR A CELEBRATION OF THEIR BOOK CHICKEN OF THE SEA!
THIS EVENT IS THE LATEST INSTALLMENT OF OUR BOOKS ON THE GARDEN SERIES WITH THE SAN FRANCISCO BOTANICAL GARDEN
About the Event
Join us for a story time and conversation with Chicken of the Sea coauthors, father and son team Viet Thanh Nguyen and Ellison Nguyen, and the book's illustrators, mother and son team Thi Bui and Hien Bui-Stafford.
Date: Saturday, Novmber 19
Start Time: 1pm
Location: Garden of Fragrance, San Francisco Botanical Garden. 1199 9th Ave.
This is a free event (minus admission to the Garden for non-SF residents), but please RSVP. Registration link will be available on November 1. Keep an eye on this space!
Books by our featured authors will be available for purchase.
Please bring blankets or chairs for sitting on the grass. Please be mindful of high chairs blocking others' view.
About Chicken of the Sea
A Pulitzer Prize winner and a Caldecott Honor winner learn a thing or two about stories and artwork from their sons in this one-of-a-kind family project picture book.

A band of intrepid chickens leave behind the boredom of farm life, joining the crew of the pirate ship Pitiless to seek fortune and glory on the high seas. Led by a grizzled captain into the territory of the Dog Knights, they soon learn what it means to be courageous, merciful, and not seasick quite so much of the time.

A whimsical and unexpected adventure tale, Chicken of the Sea originated in the five-year-old mind of Ellison Nguyen, son of Pulitzer Prize-winning novelist Viet Thanh Nguyen; father and son committed the story to the page, then enlisted the artistic talents of Caldecott Honor winner Thi Bui and her thirteen-year-old son, Hien Bui-Stafford, to illustrate it. This unique collaboration between two generations of artists and storytellers invites you aboard for adventure, even if you're chicken. Maybe especially if you're chicken.
About the Authors and Illustrators
Ellison Tai Duong Nguyen likes watching videos and drawing comics and playing with Legos. He also likes reading superhero books and playing superhero games.

Viet Thanh Nguyen is a butler, the Alfred to Ellison's Batman. When he is not butlering, Viet teaches, writes books, gives lectures around the country, and dreams that he might one day draw as well as Ellison. He lives in Los Angeles and is the Pulitzer Prize-winning author of The Sympathizer.

Hien Bui-Stafford is now a teenager who enjoys sleeping. When he is awake, he reads, draws, plays games, and entertains his younger cousins.
Thi Bui plays a cartoonist on the interwebs and spends her days wheeling a suitcase around the world, talking to people. When she is home, she takes her son out to ramen and they draw together. She lives in Berkeley, California and is the author of the Caldecott-winning A Different Pond, as well as the American Book Award-winning The Best We Could Do.
About Books on the Garden
Books on the Garden is an event series collaboration between the San Francisco Botanical Garden and Green Apple Books. On the last Saturday of every month, a different literary event will take place at the SFBG with a wide variety of topics, always coinciding with and honoring nature, botanicals, and our beautiful garden setting.
This is a free event (minus admission to the Garden for non-SF residents), but please RSVP. Registration link will be available on November 1. Keep an eye on this space!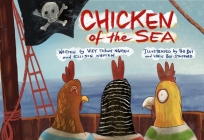 By Viet Thanh Nguyen, Thi Bui (Illustrator)
$18.99
ISBN: 9781944211738
Availability: NOT on our shelves now. Usually ships from warehouse in several days.
Published: McSweeney's – November 26th, 2019
Category: Uncategorized