Nikki Vanry names The Sympathizer as one of the best historical fiction books for Book Riot.
Whittling all historical fiction books into one manageable list is impossible, truly. Instead of putting together a list of the 223,546 best historical fiction books, I opted instead for adult historical fiction showstoppers that present a wide array of time periods, places, characters, and more. We read historical fiction because we want to travel through time and space. This list, I believe, gives you the broadest view of our world's shared past.
Now, who's ready to travel time and space with me?
WHAT IS HISTORICAL FICTION?
A historical fiction definition seems simple enough: it's fiction that takes place in the past. Typically, these books are written at least 30–50 years after the event or time period has taken place. While some of it may be remembered from a lived experience, a lot of a historical fiction novel's conception comes from research.
In addition, historical fiction is usually considered more realistic in nature. Genre-bending books, though, have shown how a bit of fantasy or magical realism can enhance our understanding of the past. Because of this, I believe historical fiction books are also those that simply couldn't have happened in any other time or place. The time period of the book and the real historical events that occurred during that time play as crucial of a role in the story as any character or plot twist.
You can also read a more in-depth discussion of this at the Historical Novel Society. Find more of our favorite historical fiction authors writing today here.
SOME NOTES ON THIS LIST
In the following list, you'll see books with fantastical elements, mystery, and romance. Some will have very recognizable historical figures starring as main characters, while others will tell the lesser known stories of people from the past.
Each book in the following list notes the setting and time period. This is a general approximation, only usually giving the first setting and time period from a book as many of these span multiple generations and regions. I've also only included one book per author to increase our reach here. All book descriptions come from Amazon.
And, with that, read on for the best historical fiction books for adults.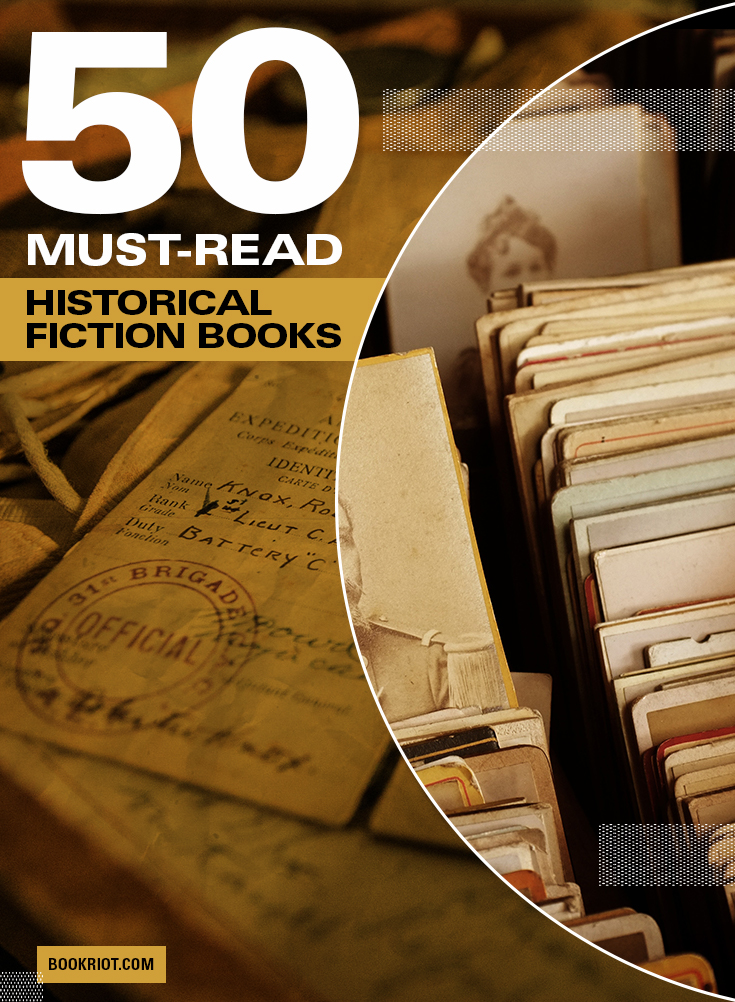 Time Period and Setting: 1970s, U.S.
Description: The winner of the 2016 Pulitzer Prize for Fiction, as well as seven other awards, The Sympathizer is the breakthrough novel of the year. With the pace and suspense of a thriller and prose that has been compared to Graham Greene and Saul Bellow, The Sympathizer is a sweeping epic of love and betrayal.
The narrator, a communist double agent, is a "man of two minds," a half-French, half-Vietnamese army captain who arranges to come to America after the Fall of Saigon, and while building a new life with other Vietnamese refugees in Los Angeles is secretly reporting back to his communist superiors in Vietnam. The Sympathizer is a blistering exploration of identity and America, a gripping espionage novel, and a powerful story of love and friendship.
Read about the other selections for best historical fiction on Book Riot.