Tracy Sharpley reviews the best books about the Vietnam War for BookRiot and lists The Sympathizer by Viet Thanh Nguyen in the fiction category.
There was a time when all I knew of Vietnam war books was Tim O'Brien's, The Things They Carried, a book that prompted the laconic entry in my book journal, "This book destroyed me."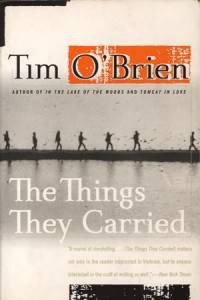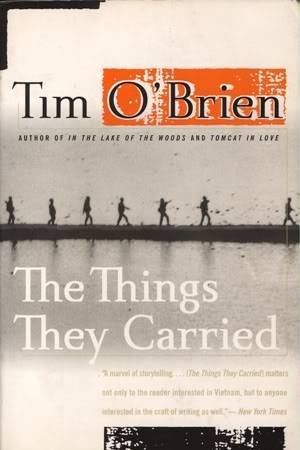 One of the things I loved so much—and that broke my heart so cleanly—about The Things They Carried was that it reminded me of another beloved war book, Slaughterhouse-Five, in that both books are written by authors who couldn't seem to face straight-on the wars in which they'd fought. Instead, they look at them sideways and upside down, they take bits and pieces and view their lives in war as tiny snapshots jumbled in a box, completely out of order.
It strikes me that this is the way our memories work. When I think back to reading either book for the first time, and other Vietnam war books, the memories that come to me are of the owl coffee mug I broke when reading The Things They Carried, or the stain in my thrift-shopped copy of Slaughterhouse-Five that surely represented blood, which seemed so appropriate.
While O'Brien's book made me feel that I was being given a glimpse into what it must have felt like to be in his shoes, eventually I wanted to know more about one of the most contentious wars the United States has been involved in, a war in which we sent young men to die against their will, a war in which our country did a less than admirable job understanding the peoples they were fighting against and alongside, and a war in which more than one million people died.
So here they are, stories of a country that most Americans don't know much about at all, stories of the Vietnam War as told by Americans and by Vietnamese. There are fictional and non-fictional Vietnam war books, some of which are written for adults and some of which are written for children. All of them are worthy of appearing on this list.
[See complete list here.]
VIETNAM WAR BOOKS: FICTION
Winner of the 2016 Pulitzer Prize for Fiction, this debut novel could fit into half a dozen genres of Vietnam war books from war narrative to immigrant story, from mystery to political, from metafiction to historical and even dark comedy. The story follows an anonymous North Vietnamese narrator who's acting as a mole in the South Vietnamese army and is sent to an exile community in the U.S., where he stays embedded in the South Vietnamese community.
Category: Reviews